Will A Vehicle Wrap Damage My Paint?
Jun 5, 2020
by Wrapture Graphics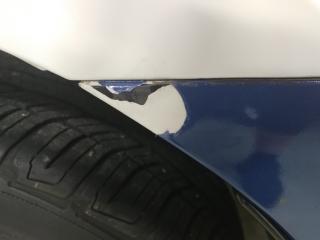 One common concern that people have regarding vehicle wraps is the risk of damaging their paint.
Under normal circumstances, no, wraps do not damage paint. But they can, so we'll get to that in a minute. So, what are normal circumstances? Vehicle less than 5 years old, no body damage or non-OEM paintwork, no excessive UV
or chemical exposure, no rock chips, no ceramic coatings. Keep in mind that vinyl manufacturers do their testing on new vehicles, so anytime we get into a scenario that is not normal on new vehicles, we're in abnormal,
non-warrantable territory.
The flip side is that wraps will protect your paint! Wraps act as a cover for paint, preventing damage from sun exposure and small debris. If removed correctly and within the manufacturer's set removal period, most wraps won't
leave any residue or peel any paint with it. The keys to setting up a wrap project for success is properly choosing the correct film for the surface, proper print production, proper surface preparation, and using known proven installation
techniques.
Removal
Most film manufacturers have a 4 year clean removal period as a guideline on when to remove the wrap before the adhesive strongly bonds to the paint. Past this period, the removal process in the future will be much more difficult
and costly. Check out our blog post
"How Long Does A Wrap Last?"
to read more about the life expectancy of vehicle wraps. At the 4 year mark is when we recommend our customers consider refreshing the wrap. This saves removal
costs, and is generally a good halfway point in a commercial vehicle's expected lifespan. The second wrap typically will stay with the vehicle until the end of life. As a side note, we also find that after that 4 year mark, the vehicle's
design is no longer cohesive with the company's current marketing, so in regards to removal time, this 4 year mark is definitely the sweet spot for both the wrap, the vehicle, and the company.

Paint Quality
If the quality of a vehicle paint isn't the best to start with, there will most likely be a greater risk of damage during the installation and removal process. Prior to wrapping a vehicle it is important to be fully informed on the condition of
your existing paint so that you aren't later surprised by any unexpected damage in the future. We don't recommend wrapping plastic or unpainted vehicles either as wraps do not stick as well to these surfaces.
Although wraps are stressful on paint, they will usually not damage the painted surface of a vehicle if the paint is bonded as it should be to its surface. Of course, there is no way to know this by looking at any painted vehicle. The only way to test the surface bond of paint is by putting it under tension, and that is what wraps do on compound surfaces. A good example of poor paint bond is on plastic bumpers. When we see paint lift from its surface, it's commonly on plastic parts.
Our process at Wrapture Graphics is to start the project with a survey and consultation during which we properly inspect vehicles before a project is started. This ensures each client can make an informed decision regarding their paint and body condition, and whether it's a good fit for a wrap.
Ready to get started? Call us today at 225.751.7717 or click here to request a quote!