How Long Does A Wrap Last?​

Apr 1, 2020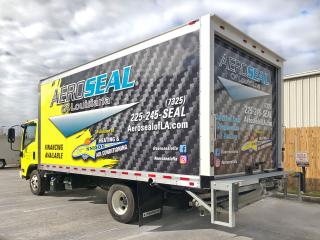 When you make the decision to make a big purchase, like a vehicle wrap, we know that it is important to understand how long it will last to ensure you are getting the most out of your investment.
The short answer is that as long as you keep the wrap out of the sun, the wrap will last.
This may seem shocking, but the rain does not affect the wrap like one would think... it's the sun that is the biggest killer.
Our number one advice for keeping your wrap looking good as new is to keep the vehicle parked under a cover or in a garage to get optimal use.
"I keep my vehicle covered...now what?"
While keeping the wrap out of the sun will continue to keep it looking good, it is still important to remember that there is more to a wrap than what meets the eye. Underneath the physical appearance, there is a chemical process happening. From the manufacturer, there is a 4-year standard clean removal window, which means that it is recommended to replace the wrap before the adhesive strongly bonds to the paint, or the removal process in the future will be much more difficult and costly.
So the real answer is, if you plan to ever remove the wrap, then it is recommended to get it re-done within 4-5 years of the installation.
This will also help with the re-install process because when the paint condition is poor and unstable, it affects the ability for the product to properly bond to the vehicle when you go to get it re-done. In the commercial world, your branding is ready for a refresh after four years anyway.
Now there are all recommended timeframes based on our years of experience, but of course, every project is different. We have seen some vehicle wraps wear out even more quickly than others that have been properly maintained. It's always best to have your wrap properly inspected before and after project completion, as well as continuing to check in with our team to ensure that your wrap is maintaining its look and longevity to ensure it remains in top condition.