4 Businesses That Benefit From Vehicle Wrapping
Nov 14, 2020
by Wrapture Graphics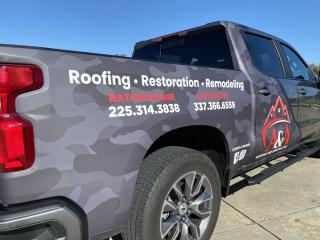 Having a vehicle wrap is good for both you and your car. For one, it is made so that the original paint is not ruined. Secondly, more people are choosing to benefit from vehicle wrapping due to it being cost-effective and having the ability to maneuver their advertisement around as opposed to simply glancing at a sign that is off of the highway. It is a great way to see how technology has advanced so much that you are able to transport your own advertisement! If you want to know more information on the benefits of vehicle wrapping, click
here
.
Now that we have taken a quick look of the benefit from vehicle wrapping, one must ask themselves: what kind of businesses are good for it? This is what we are going to go over in this article today.
1. HVAC
If your AC goes out during the summer, who do you call? An HVAC person! In doing so, the car will be parked right outside people's homes and the company has the ability to gain more business that way due to being around their target audience, which are homeowners.
2. Landscapers
The majority of landscapers do their work in areas where a lot of businesses are located at. More specifically, a business strip. If the landscaping job looks pristine on one property yet it does not look so great in another, the company with the most needed work on their property will then contact that landscaping agency, and in return, will provide a better business as well as a nicer looking property.
3. Security companies
Security businesses get a lot of traffic in itself due to where they are located at, such as at a large corporation or at a mall. The benefit from vehicle wrapping comes from the car not being in one specific location, but multiple locations all throughout the day due to them driving around the perimeter of the area.
4. Home contractors
The home contractor's vehicle is going to be placed in a hotspot for their targeted audience to see, which will primarily be in neighborhoods. A contractor's job is not going to be just a few hours then roll on out, but it could last up to a few days to a couple of months. In this, they are guaranteed to find more customers this way.
Want to know more information?
Contact
a consultant now about how to wrap your vehicle!